Elevate Your Online Presence with Skyaltum - Web Design Company in Bangalore
In today's digital age, having a strong online presence is essential for businesses of all sizes. Your website is often the first point of contact for potential customers, making it crucial to make a lasting impression. If you're in search of a top-notch web development company in Bangalore, look no further than Skyaltum. As a leading web Design Company in Bangalore, we specialize in crafting visually appealing and highly functional websites that drive results.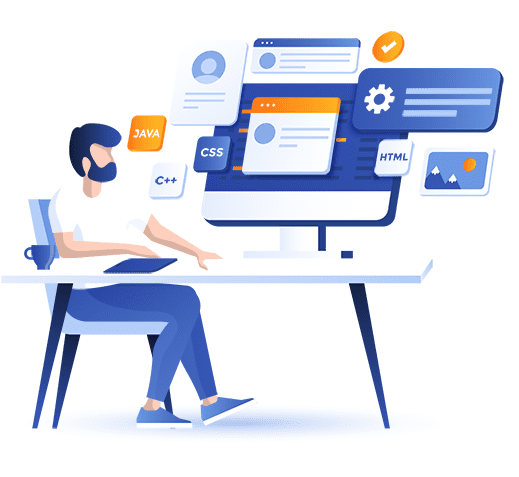 Your Trusted Partner for Web Design and Development
At SkyAltum, we understand the power of a well-designed website in capturing the attention of your target audience and conveying your brand message effectively. As a premier web design company in Bangalore, we offer comprehensive web design and development solutions that encompass both aesthetics and functionality, ensuring that your website stands out in the competitive digital landscape. Crafting Engaging Websites for Lasting Impressions Our team of skilled designers and developers collaborate to create websites that are not only visually stunning but also user-friendly and optimized for search engines. We believe that a successful website is a blend of creativity and technical expertise. When you partner with SkyAltum, you're choosing a web design company in rt nagar bangalore that focuses on: ✅ 1. Captivating Visual Design First impressions matter, and your website's design is often the first thing visitors notice. Our expert designers specialize in creating captivating visuals that align with your brand identity. From colour palettes to typography, every element is thoughtfully chosen to provide a seamless and engaging user experience. ✅ 2. User-Centric Experience A website should be easy to navigate, providing visitors with a smooth browsing experience. Our user-centric approach to web design ensures that your website is intuitive and user-friendly, encouraging visitors to explore your offerings and take desired actions. ✅ 3. Mobile Responsiveness With the majority of internet users accessing websites through mobile devices, having a responsive design is non-negotiable. Our web design services in Bangalore encompass responsive design principles, ensuring that your website looks and functions flawlessly across various devices and screen sizes.
Comprehensive Services for Your Digital Success.
At Skyaltum, we go beyond aesthetics to offer a comprehensive suite of Web design and development services that cater to your unique business needs. Our expertise extends to: ✅ 1. Web Development As a prominent web development company in Bangalore, we specialize in turning design concepts into fully functional websites. Our skilled developers use the latest technologies to build websites that are not only visually appealing but also robust and secure. ✅ 2. E-Commerce Solutions For businesses looking to establish an online store, our e-commerce development services are tailored to meet your specific requirements. We create seamless shopping experiences that drive conversions and boost your online sales. ✅ 3. SEO Integration A business always needs a website to mark its presence in real-time. Skyaltum scripts the client web pages in ASP and PHP, which suits the needs of a web application.
Your Success, Our Priority.
At SkyAltum, we are dedicated to the success of our clients. We understand that every business is unique, which is why our web design services are customized to align with your brand's goals and objectives. With our in-depth knowledge of the digital landscape and a keen eye for design, we take pride in delivering websites that not only look great but also drive measurable results.
Why Choose Skyaltum as Your Web Design Company in Bangalore?
✅ Expertise and Experience:
With years of experience in the industry, we bring a wealth of expertise to every project. Our team stays updated with the latest design trends and technologies to deliver cutting-edge solutions.
✅ Collaborative Approach:
We believe in working closely with our clients to understand their vision and goals. Your inputs are invaluable, and we ensure that your website reflects your unique brand identity.
✅ Result-Oriented Solutions:
Our primary focus is on delivering results. Whether it's increasing website traffic, improving user engagement, or boosting online sales, we tailor our strategies to achieve your desired outcomes.
✅ Transparent Communication:
We believe in transparent and open communication throughout the project lifecycle. You'll always be informed about the progress of your website and any developments.
✅ Affordable Packages:
Our web design and development services are priced competitively, making high-quality solutions accessible to businesses of all sizes.
Unlock Your Digital Potential with Skyaltum.
In the bustling digital landscape, having a well-designed website is your gateway to success. As a trusted web design company in Bangalore, SkyAltum is committed to elevating your online presence through captivating designs, user-centric experiences, and strategic SEO integration. Our holistic approach to web design and development ensures that your website not only looks impressive but also performs exceptionally. Are you ready to make your mark in the digital world? Partner with SkyAltum and embark on a journey to a visually appealing and highly functional website that sets you apart from the competition. Contact us today to explore how our web design services can transform your online presence. Your success is our priority, and we're here to bring your digital vision to life.
What is the Skyaltum Web Development Team's process?
Skyaltum Web Development Team operates in a systematic and efficient manner, following these steps: ✅ Meeting with the client: The team meets with the client to understand their business, their goals for the website, and their budget. They also discuss the client's target audience and the kind of website they are looking for. ✅ Planning the website: Once the team has a good understanding of the client's needs, they begin planning the website. This includes deciding on the website's design, features, and functionality. The team also creates a timeline and budget for the project. ✅ Developing the website: The team uses the latest technologies and tools to develop the website. They follow strict quality standards and make sure that the website is mobile-friendly and accessible to all users. ✅ Testing the website: Once the website is developed, it is thoroughly tested to ensure that it is free of bugs and errors. The team also tests the website on different devices and browsers to make sure that it looks and functions properly on all platforms. ✅ Launching the website: Once the website is tested and approved by the client, it is launched on the internet. The team also provides ongoing support and maintenance to the website to ensure that it remains up and running smoothly. Do you still have questions regarding website design and development? No need to worry. As the leading Web Design Company in RT Nagar Bangalore, we're here to address all your uncertainties and provide clarity! Contact us today to discuss your Project Realated Searches Digital Marketing Agency | Google Adwords | Digital Marketing Internship